4 tags
Date a boy who travels →
I found this and had to share… It is soooo me! ———— Date A Boy Who Travels Date a boy who travels. Date a boy who treasures experience over toys, a hand-woven bracelet over a Rolex. Date the boy who scoffs when he hears the words, "vacation", "all-inclusive", or "resort". Date a boy who travels because he's not blinded by a single goal but enlivened by many. ...
4 tags
Changing Cultures through stories →
How do we change a #culture when its a "complex system with a multitude of interrelated processes and mechanisms that keep it humming along". In most organizations these mechanisms and elements develop unconsciously and organically to create a system that, while not always ideal, works. To change the culture is awkward, self-conscious, and complex. So how do we change it? Peer...
Sagan Series. →
Awesome inspirational videos that take audio of Carl Sagan and overlay it with visuals.  Some great messages in there too. I really agree we are facing a huge transitional period which is scary, exciting and powerful.  "Better to embrace the hard truth than a reassuring fable" 
1 tag
The Rise of the Mobile Workforce [INFOGRAPHIC] →
The era of the 9-to-5 job is over. Even just a few years ago, you were expected to commute to work, put in your hours and drive back home. Once you left work, it was done until you came back into the office the next way. Thanks to laptops, smartphones, tablets and Wi-Fi, that has all changed. …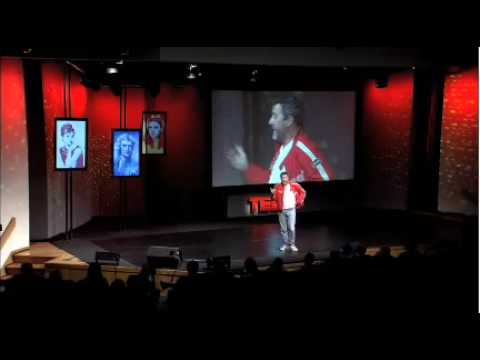 1 tag
"Everything should be made as simple as possible, but not simpler. Albert..."
"When I'm working on a problem, I never think about beauty. I think only how to..."
– R. Buckminster Fuller (via livejamie)
6 tags
Watch
Creating a Social Movement needs Ideas, Narrative, Symbols & Leaders. Why do transnational extremist organizations succeed where democratic movements have a harder time taking hold? Maajid Nawaz, a former Islamist extremist, asks for new grassroots stories and global social activism to spread democracy in the face of nationalism and xenophobia. A powerful talk from TEDGlobal 2011. This...
Social Media vs. Knowledge Management: A... →
A great article that examines the power struggle between Social Media and Knowledge Management within organisations.  It explores how KM is a Boomer driven initiative that avoided complexity, whereas Social Media is driven by Gen Y / Millenials which is less concerned with the larger dynamics and carries on creating while being comfortable with complexity.  
4 tags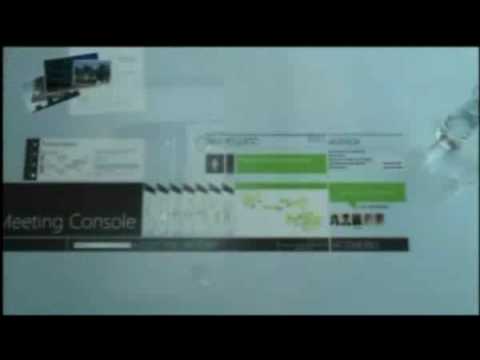 What happened to Knowledge Management?
Most firms make their first move with technology because it is more tangible and perceived as an easier option. However many experts and practitioners suggests that if an organisation spends more than one third of their time on technologies for KM, they tend to neglect the content, organisational culture and motivational aspects that make knowledge management systems useful. As we transition from...
1 tag
"Although we think that we think , most of the time we are being thought by the..."
– Deepak Chopra
Enterprise 2.0 →
Enterprise 2.0 is something that I have developed a strong interest in recent times.  This linked article is a great overview of the benefits, challenges and thinking in this space. I think I will try and write something on this soon.  I really like this quote; " At the moment we have worker 2.0 and group 2.0, but we need management 2.0 to make enterprise 2.0 happen " The link with...
About Me →
Have just discovered this and will work on a cool design and some words soon.
1 tag
Watch
Beast File: Wollies Vs Coles.  A good example of ways to tell a story and imagine the connections and narrative of complex stories. 
"Divergent thinking isn't the same thing as creativity. I define creativity..."
– Sir Ken Robinson
4 tags
uShip - Shipping Network →
uShip Add - A parody of "The Social Network" - Brilliant!!!
4 tags
The Beauty of Data Visualization →
David McCandless: The Beauty of Data Visualization.  This should also be viewed with the other great TED talk in this arena. Hans Rosling's - "The Best stats you've ever seen". Both of these videos show how data can be used to understand what is going on around us. We live in a time of information glut, but knowledge scarcity. I find the revelations that are demonstrated in...
2 tags
Stowe Boyd: The Rise Of Networks, The End Of... →
New 'social' realities percolate in the open web and in the new web-influenced culture, people carry these experiences into the world of business. Indirectly, based on their experience in the open web, which leads them to consider how the social tools could work in the business context. And more directly, some pioneers are dragging social tools into the business context, and...
"To be free of karma, we must let go of our habitual certainties , shift our..."
– Deepak Chopra